Welcome to Texas Homebuyer U! Where Class is Always in Session for TDHCA's First Time Homebuyers!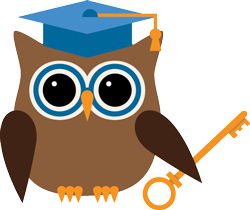 Whether you are a first-time homebuyer or you have purchased a home in the past, we hope you find this online program helpful and educational. This two-hour course will walk you through three important phases of the home buying process: one, preparing for homeownership; two, financing your home; and three, purchasing your home. Once you have completed the course, provide your lender with a copy of the Certificate of Completion. This will satisfy the homebuyer education requirement for TDHCA's first time homebuyer programs.
The Mortgage Credit Certificate is a valuable tax credit that you may qualify for when applying for a mortgage. Eligible borrowers can receive the Mortgage Credit Certificate, which is issued by the Texas Department of Housing and Community Affairs. All borrowers participating in the TDHCA Texas Mortgage Credit Certificate (MCC) Program are required to complete this course prior to closing on the mortgage loan. The Certificate of Completion must be presented to the lender and the MCC must be reserved prior to loan closing.